Report: Global Internet Use is Still On The Rise
Over the past year or two, stories relating to privacy breaches, website hacking and fake news make headlines on a seemingly weekly basis.
Despite all that studies show that people from around the world continue to embrace the internet and social media use is on the rise.
Apparently a million new people from around the globe are connecting to the internet every day with no signs of that growth slowing down.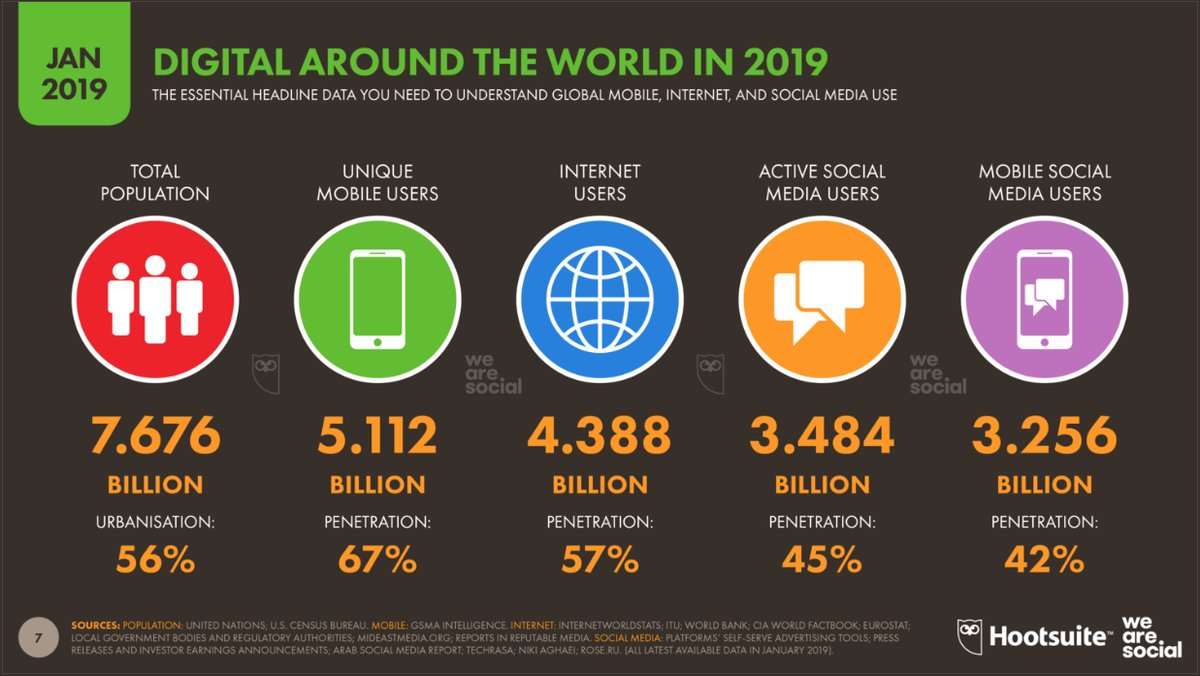 Since 45% of the world's population are now social media users, about three and half billion people, it's easy to see that internet and social media use are closely connected.
This is important for small business owners looking for their next website design and digital marketing campaign for several reasons.
One reason is that it might be time for your business to try to expand to new regions. Also, many of us take the internet for granted and expect everyone to know how to do what we can do, and do not think of how complex a website can be to navigate for new users. Facebook, and other social media sites can be very complex too, even for experienced users.
These are important things to consider depending on your target audience and the direction you want your business to move in.
Read this report from We Are Social and Hootsuite for more information on how internet use is growing globally.
If you any questions about this article, website design (or redesign) and digital marketing services, fill out the form below and we'll respond within two business days.